"Guiding a New Generation that Seeks to Honor God"
Child Evangelism Fellowship® is an evangelical, Bible-centered mission whose purpose is to evangelize boys and girls with the Gospel of the Lord Jesus Christ and to establish (disciple) them in the Word of God and in a local church for Christian living. Our mission is to enlist, equip and encourage a team of qualified leaders who will effectively fulfill the purpose of Child Evangelism Fellowship®, expanding the work throughout the USA.  
We are privileged to be representatives for Child Evangelism Fellowship® in Cabell, Lincoln, Logan, Mason, Mingo, Putnam, and Wayne counties in West Virginia. Because of our unique demographic, we also represent Boyd County, Kentucky, and Lawrence County, Ohio.
Our Staff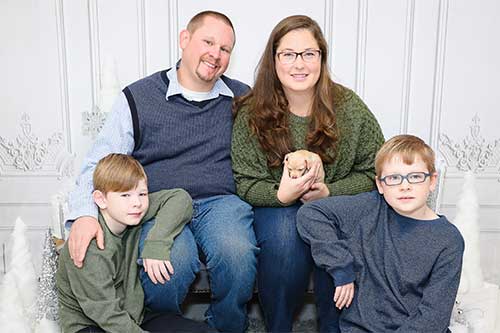 Nathan Sayre, Local Director
The Sayres live in Kenova, WV, with their two sons, Caleb and Levi, and are members of Pea Ridge Baptist Church in Huntington, WV. Nathan grew up around CEF® but didn't get involved until the summer of 2002 when he served as a CYIA® Summer Missionary. In the fall of 2004, Nathan became a part-time field worker for CEF® of Greater Huntington.
Erin began serving as a Summer Missionary in 2006 with CEF® of Kanawha. While attending CYIA, Erin met Nathan, who was serving as an instructor. Nathan was called to serve full time with CEF® that winter. Two years later, in May 2008, Nathan and Erin were married and have continued to serve the Lord together with CEF® of Greater Huntington. Nathan and Erin continued their training and graduated from the Children's Ministries Institute® in 2008.
Nathan became the Local Director of CEF® of Greater Huntington in January 2010. Nathan and Erin have a passion for serving the Lord and a vision to continue His work in the Tri-State area. Partnering with the help of the Holy Spirit, they desire to see the expansion and growth of CEF® in the Tri-State area. Reaching more boys and more girls with the Gospel of Jesus Christ is the focus of the Greater Huntington Chapter of CEF®!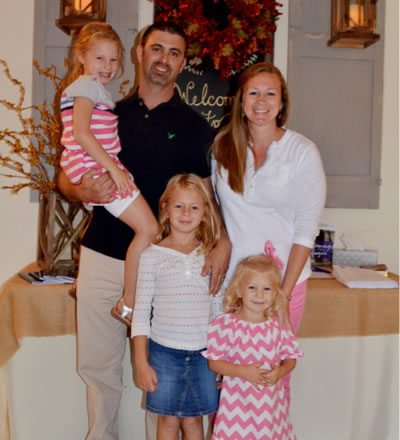 Crystal Ballengee, Office Manager
Crystal lives in Scott Depot, WV, with her husband and three young daughters and is a member of Redeemer Church. She has felt a great burden for children and adults hurting in her community and in conversation with a friend, was offered an opportunity to volunteer with a local Good News Club® in the area. It only took one visit to realize that this was a great way to love on and share the Good News with children and families in a way that provides a solid foundation while developing relationships.
She is now part of a new Good News Club® that she has encouraged her church family to pursue. At the training that was being conducted for this Good News Club® to begin, she was led by the Lord to ask about the possibility of a staff position. She is very excited to see what the Lord is going to do through this new opportunity to serve Him and this ministry!

Dixie Keeton, Ministry Coordinator
Dixie was born in Houston, Texas and raised in the Roman Catholic Church.  Something in her heart told her that wasn't quite right and at age 28 and she quickly became a born-again Christian.  Marriage took her to Atlanta, GA, then Alabama.  Her husband died and she moved to Huntington, WV to be closer to her daughter and 6 grandchildren.  In 2017, Dixie was introduced to Child Evangelism Fellowship through her church.  She became the Coordinator of one Good News Club and later on, a second Good News Club.  In 2020, Dixie was asked to be a Local Committee Member for the Greater Huntington Chapter.  In the Spring of 2022 she was called by the Lord to become the Ministry Coordinator for the Chapter, as a part-time employee.  
She feels at such a late age, Child Evangelism Fellowship has helped her meet the destiny that God had planned for her all along.  She is absolutely passionate about bringing the gospel to all children and feels that this is what God has called her to do.  She has seen first hand that it is never too late to obey God and serve his Kingdom.