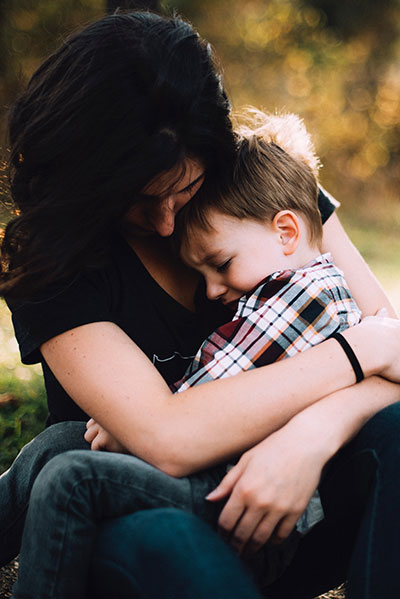 Separation anxiety disorder is defined as "an anxiety disorder in which an individual experiences excessive anxiety regarding separation from home and/or from people to whom the individual has a strong emotional attachment (e.g., a parent, caregiver, significant other or siblings)." Our youngest son Levi (7) over the past year has really struggled with this. It has gotten so intense for him that he no longer hardly EVER wants to be out of sight of daddy and mommy (but especially mommy).
He has recently even refused the opportunities to go and do several really enjoyable things that he would absolutely have a blast doing and even had done without hesitation in the past. This, obviously, has not been an easy thing for us to deal with as a married couple and as parents. We understand where his anxiety is coming from and, for the most part, we can even see his point of view with the fears and uneasiness that he is dealing with. But that doesn't make things any easier to deal with. It's hard for him, we feel terrible for him, and it also makes it very difficult on us to spend time together alone as a couple. His separation anxiety is a real thing and we covet your prayers for him and us as we walk with him through it.
But it did get us thinking. Aren't we supposed to constantly be living in a state of separation anxiety? Philippians 3:20-21 NKJV says,
"For our citizenship is in heaven, from which we also eagerly wait for the Savior, the Lord Jesus Christ, who will transform our lowly body that it may be conformed to His glorious body…"
Here on earth we are not at home and we are not with our true Father and family. We shouldn't be too attached to this body, this world, and the things of this world. As a born again child of God, we need to be eagerly awaiting the return of Christ and our forever home of heaven and our glorified body! May our separation anxiety for those things increase each and every day!