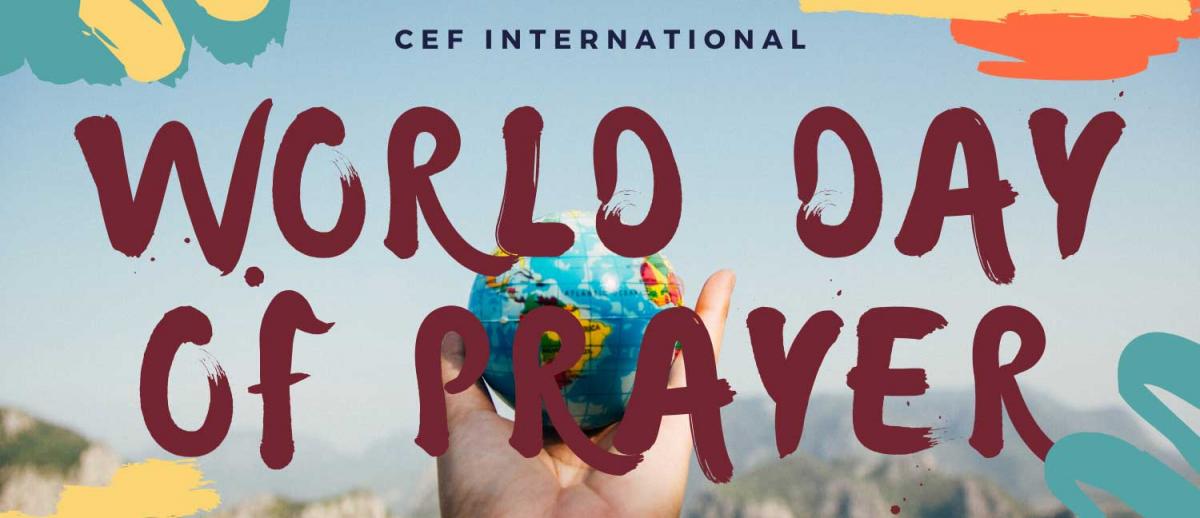 Wednesday, November 3rd, 2021 is set aside as the Child Evangelism Fellowship World Day of Prayer. On this day, the workers of CEF around the entire world will stop the daily operations of the ministry.
You may be saying to yourself, "Oh, the workers of CEF will get a vacation day." Nope. "Then, what will they be doing all day long?" Praying. That's right, all around the world, CEF workers will be fasting and praying for the ministry.
Last year the ministry of Child Evangelism Fellowship reached nearly 16.5 million children with the gospel of Jesus Christ. However, there are millions more who need to be reached, and we're praying for the world.
The goal of our organization is to have established ministry in every country in the world. This is CEF's 84th Anniversary, and our goal continues to be "Around the World." Prayer is key in helping us to reach this goal.
Throughout the month of October, would you be willing to take some extra time out of your day to pray for the ministry of CEF?
Simply pray for each of the CEF missionaries worldwide. Pray for the children being reached around the world, for the CEF leadership at every level, and for the mission to be in every country around the world by the end of this year.
We would truly appreciate your prayers!