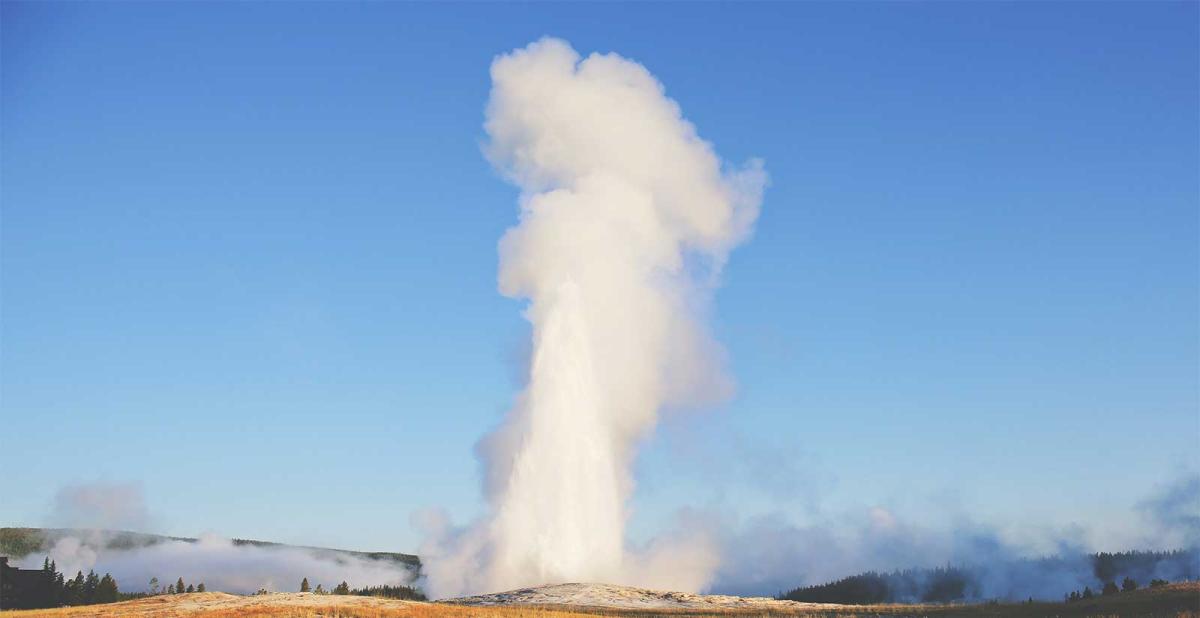 I recently read an article that told a story about a newly retired couple who decided to check some items off their bucket list. Their first trip was to Yellowstone National Park to see Old Faithful, the geyser. They had lunch at the Old Faithful Lodge Cafeteria where there are window views with a giant countdown clock where you can view the geyser eruption while having a meal.
This couple had waited their whole lives for this moment. When the eruption happened, they were ecstatically excited, along with the other patrons. But they noticed that all of the restaurant wait and service staff were just going about their business: sitting people, cleaning tables, waiting tables, filling drinks, etc.
The couple wondered how could the staff not be excited about this moment??? It was because they had seen it again and again over days, months, and in some cases, years. It had become routine. It didn't mean anything to them anymore. They took it for granted.
And for so many of us in the Church…that's what we have done and do with our Salvation. It doesn't mean that much to us anymore, and we take it for granted. No one can be effective in helping someone come to Salvation if they don't realize the significance of their own Salvation.
This is what Peter warns us against in 1 Peter 1:10-12 which says, "Concerning this salvation, the prophets who prophesied about the grace that was to be yours searched and inquired carefully, inquiring what person or time the Spirit of Christ in them was indicating when he predicted the sufferings of Christ and the subsequent glories. It was revealed to them that they were serving not themselves but you, in the things that have now been announced to you through those who preached the good news to you by the Holy Spirit sent from heaven, things into which angels long to look." So, what then is the significance of our salvation?
The Prophets foretold it, the Holy Spirit revealed it, the Preachers announce it, and the Angels marvel at it. For as many reasons as we have in this world to be concerned, we have INFINITELY more reasons to rejoice!!! Those of us who truly believe have Salvation through the Grace of God! Can you truly sing as the great hymn says, "I stand amazed in the presence Of Jesus the Nazarene, and wonder how He could love me, A sinner condemned, unclean. How marvelous! How wonderful! And my song shall ever be: How marvelous! How wonderful! Is my Savior's love for me!"